Ideal Park
Bolzano Weather
Today: Summer weather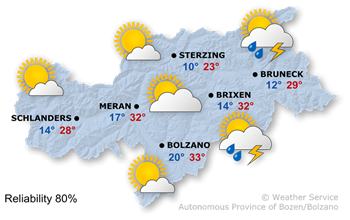 Sunny weather also during the afternoon. Cumuliform clouds will develop and rain showers and thunderstorms have to be expected. In the northern areas northerly winds will blow. Maximum values between 23° and 34°.
---
Tomorrow: Lots of sunshine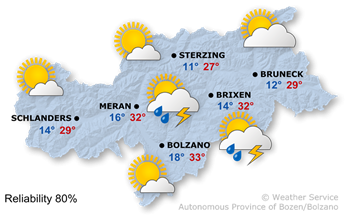 In the morning only a few clouds with lots of sunshine. In the second part of the day cumuli form clouds will develop with some rain showers and thunderstorms. Maximum values between 26° and 34°.
---
Next days Weather forecasts: Local thunderstorms in the afternoon