What's the purpose of your trip? Choose your favourite room, the one that best suits your needs and wishes. Look forward to:
modern and comfortable rooms
autonomous heating/air conditioning in all rooms
many rooms with extra beds for families
duplex rooms available: two separate rooms with same entry
all rooms are non-smoking
The sooner you book, the cheaper your holiday will be. Thanks to our flexible rate system, we always offer you the right rate for your needs, for example non-cancellable booking at the absolute lowest rate. You can find out about your individual options and the respective cancellation conditions in a transparent and clear way in your customised offer or when booking directly at the best rate.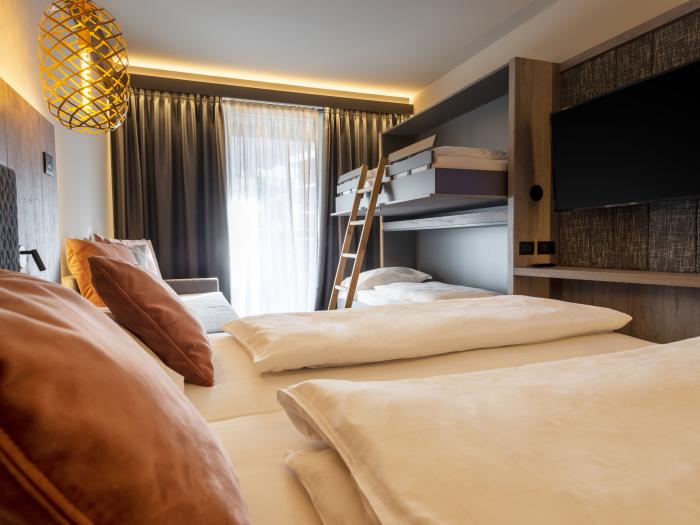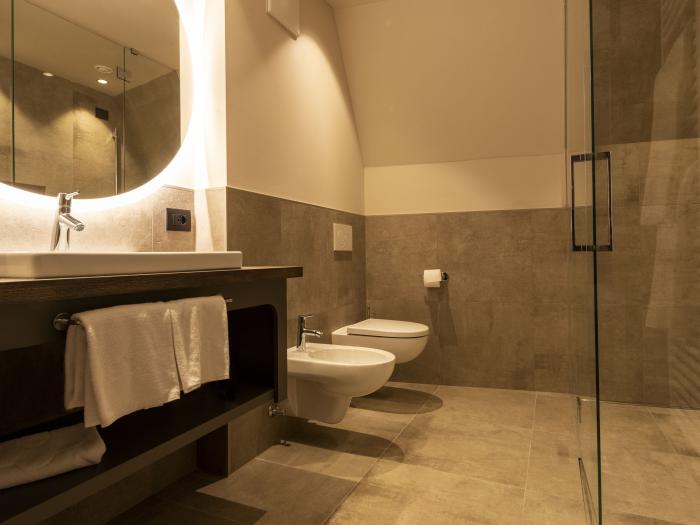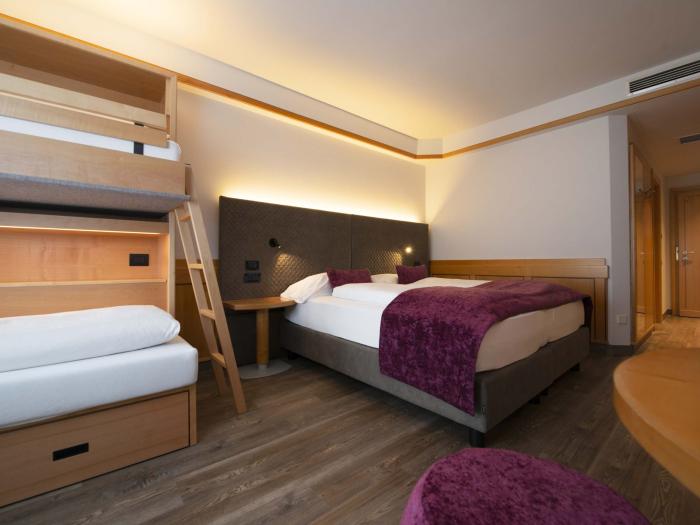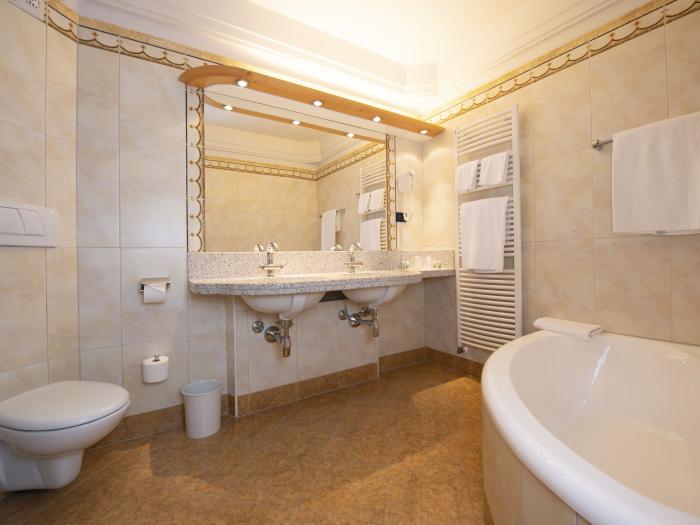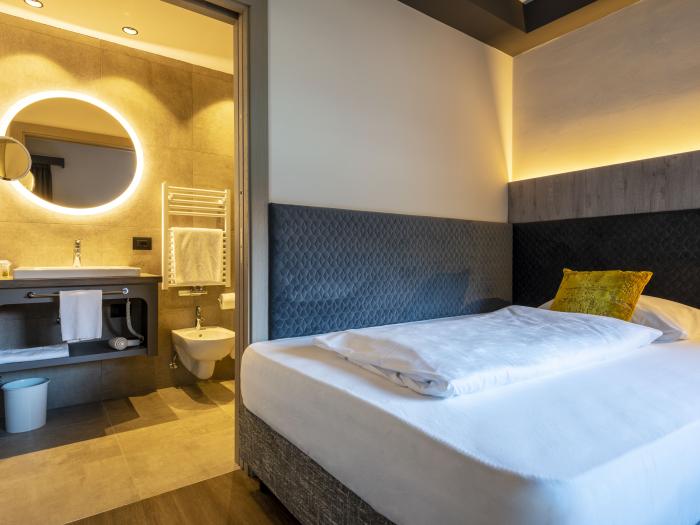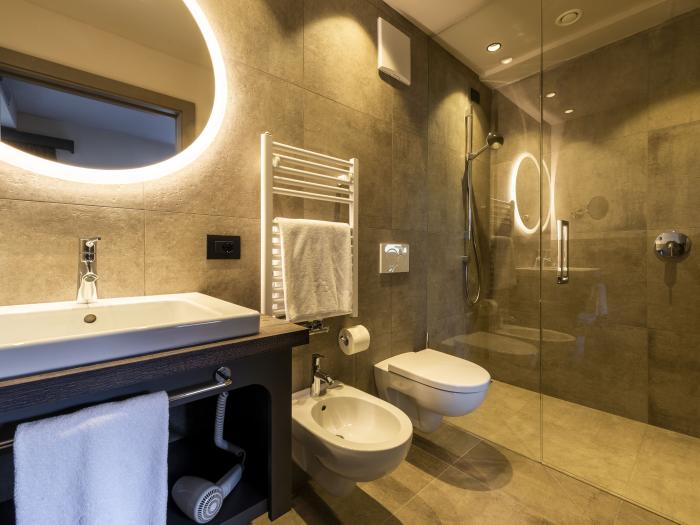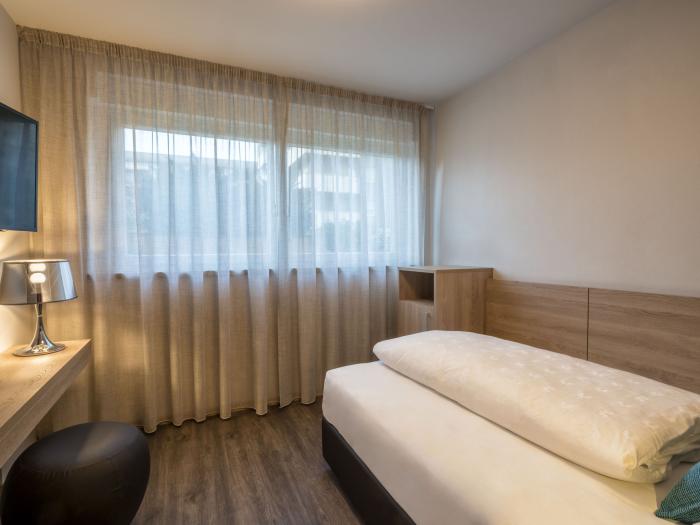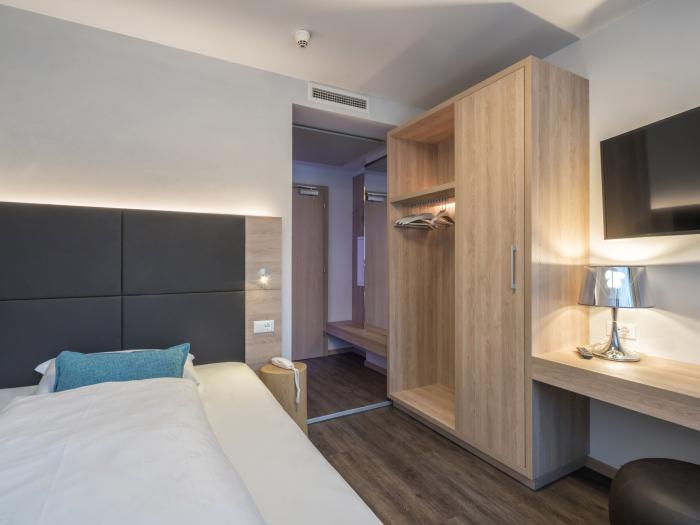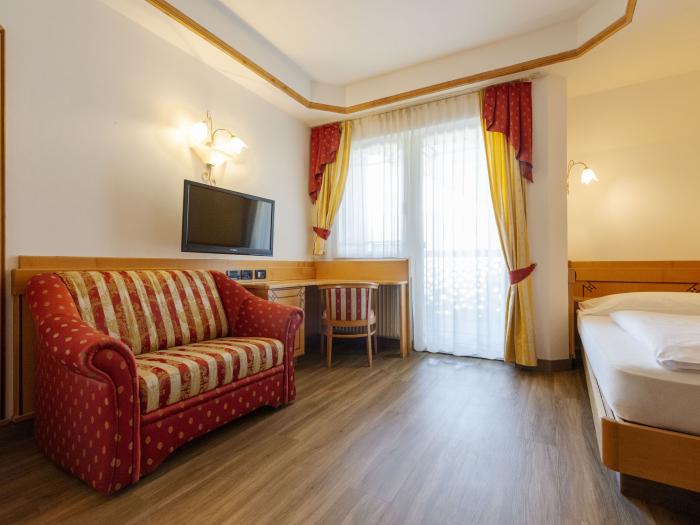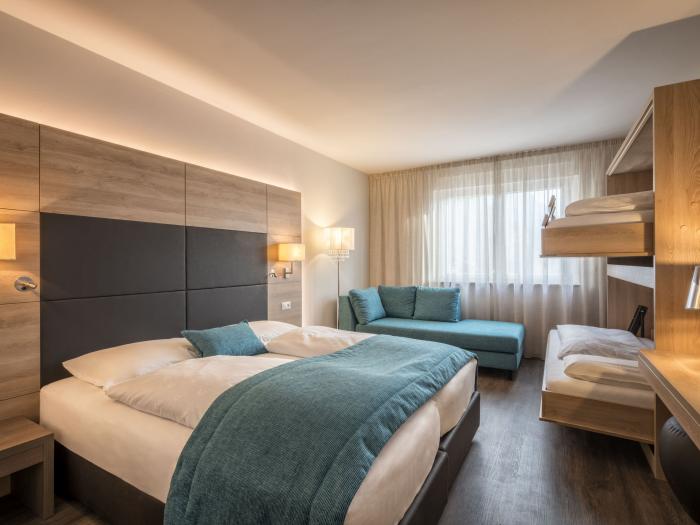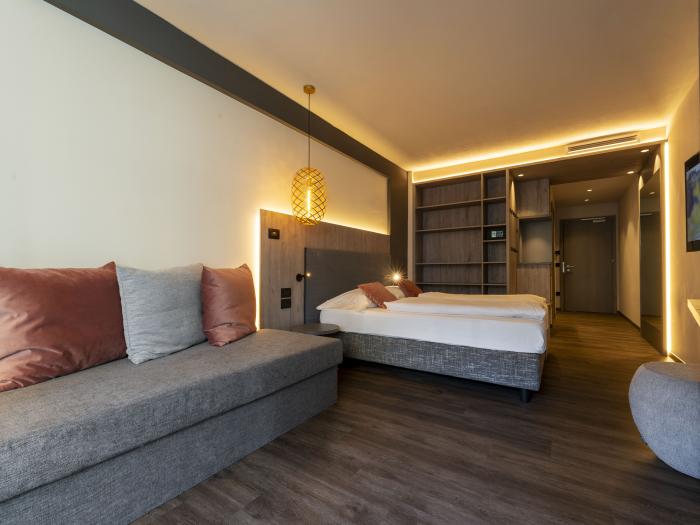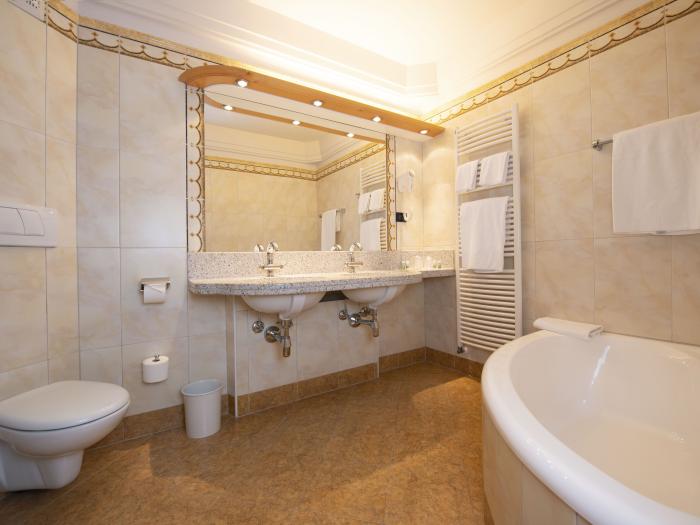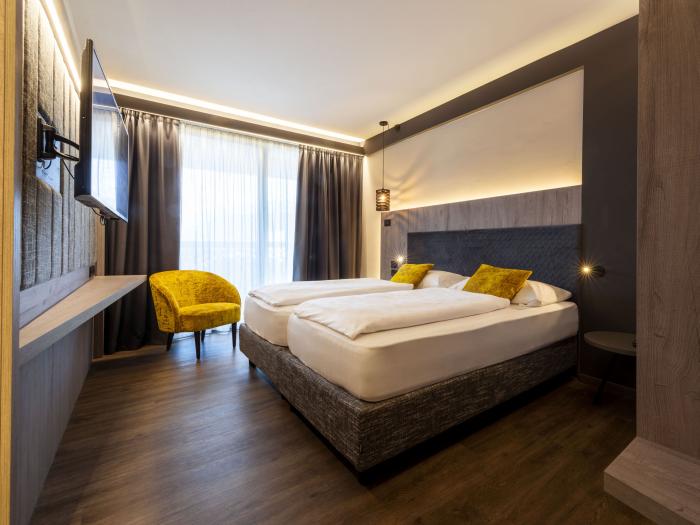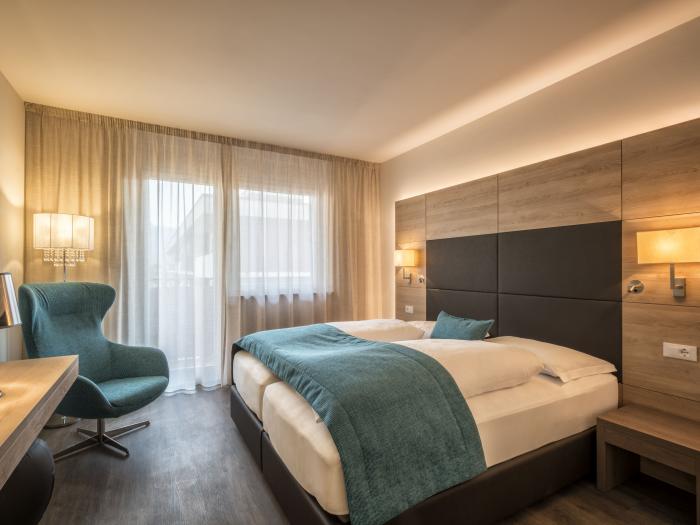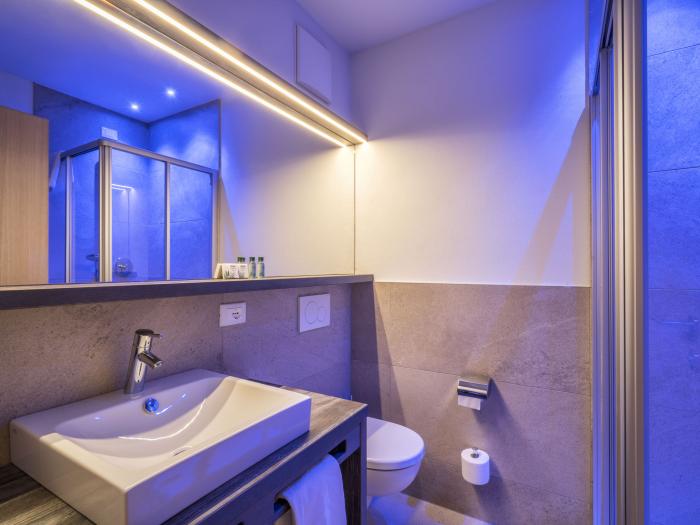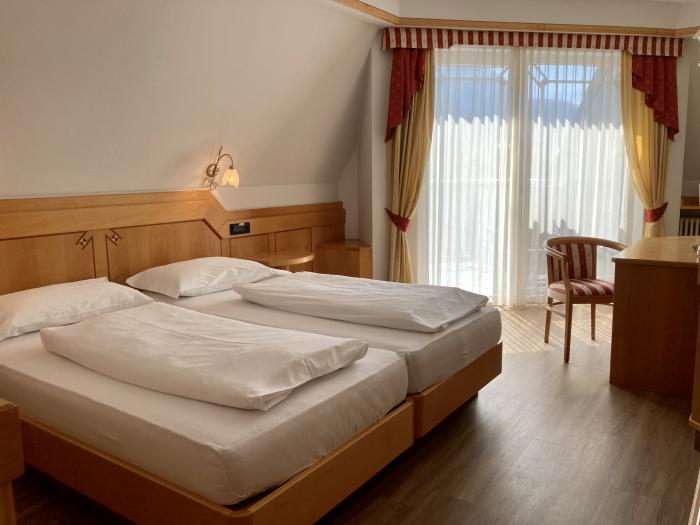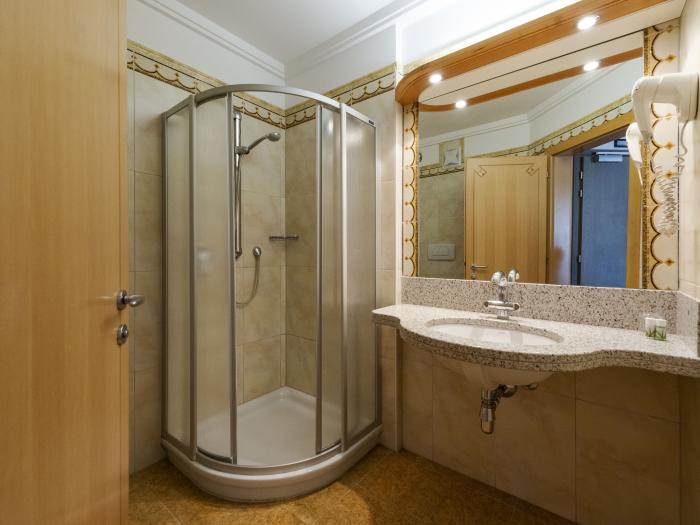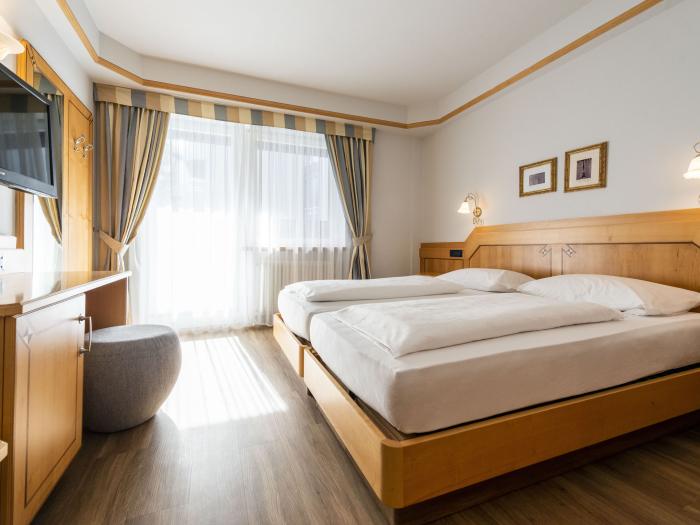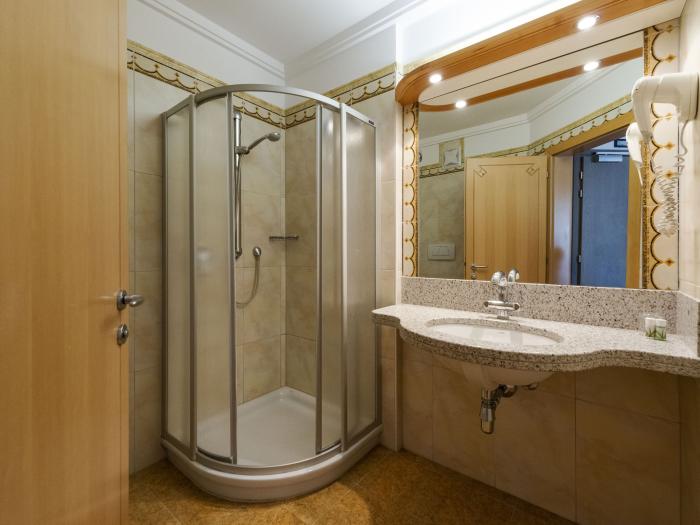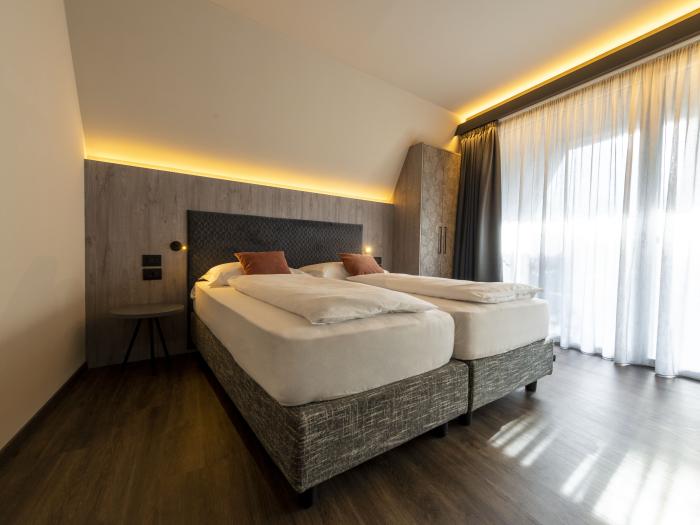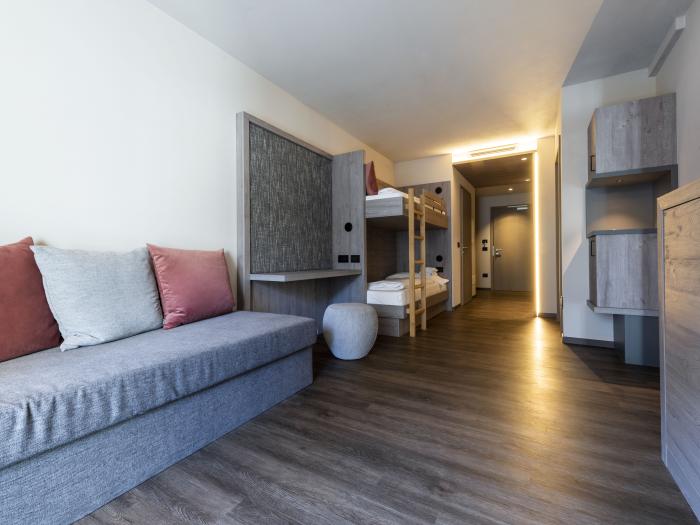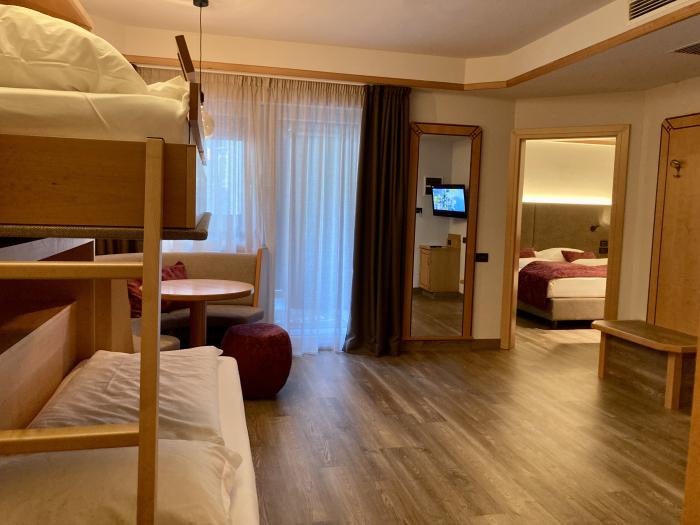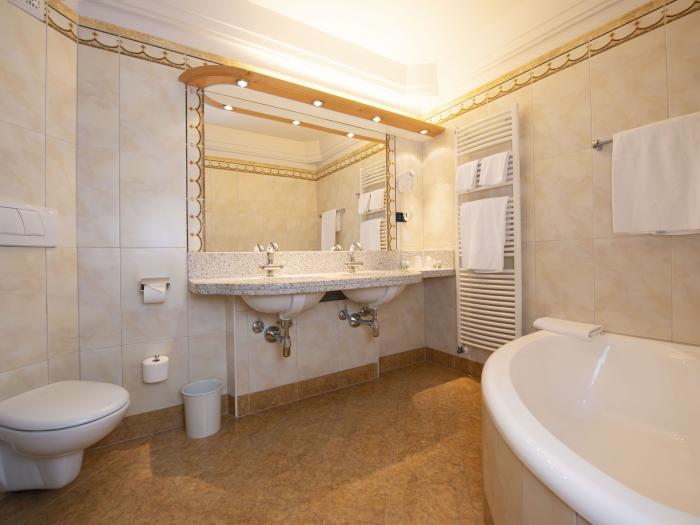 Duplex room with connecting door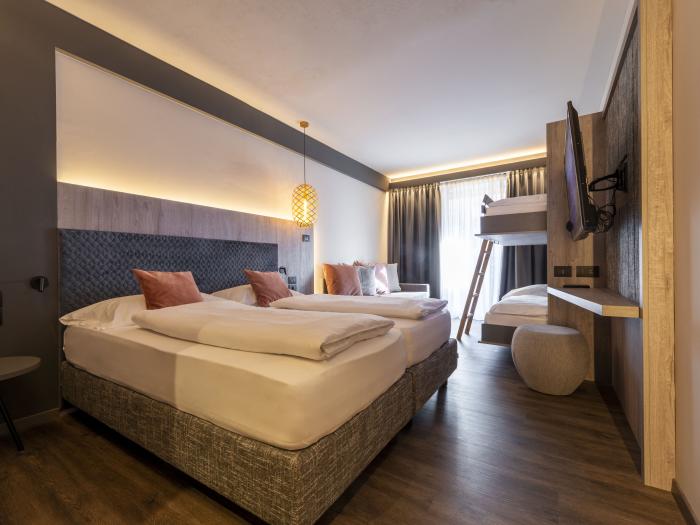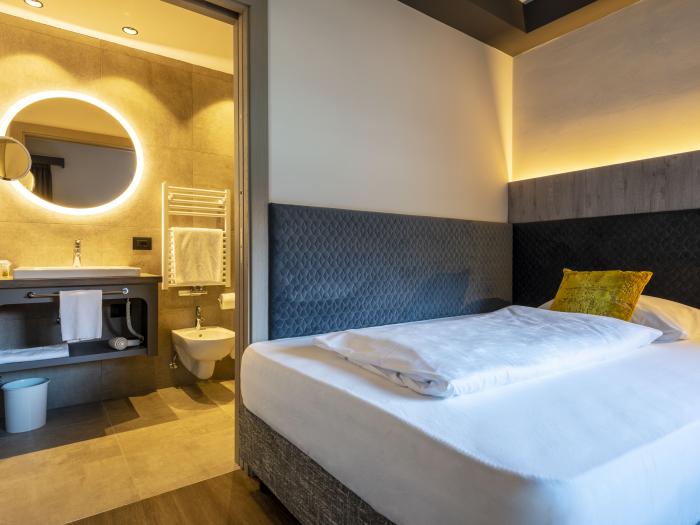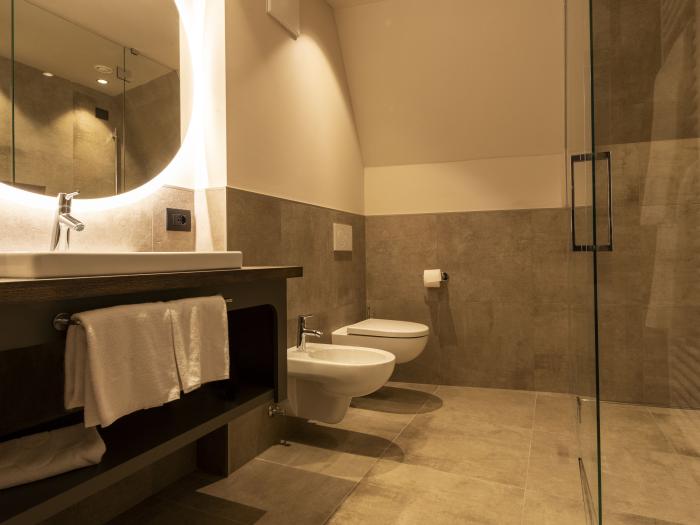 Deluxe suite and Comfort single room (with French bed)